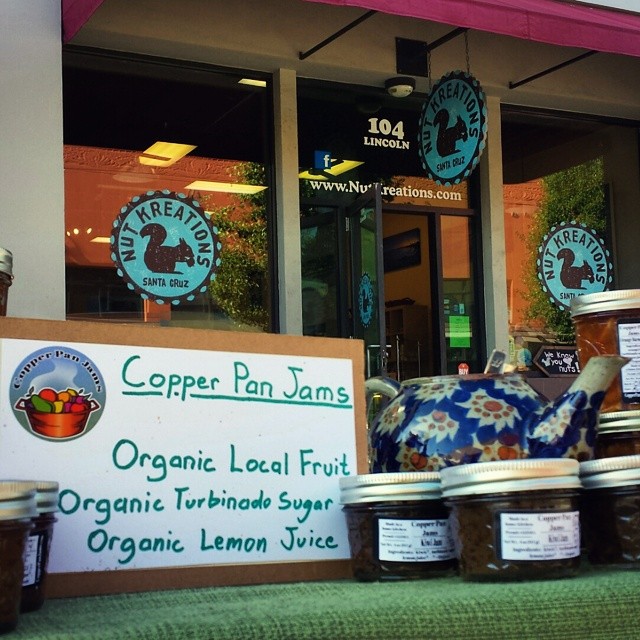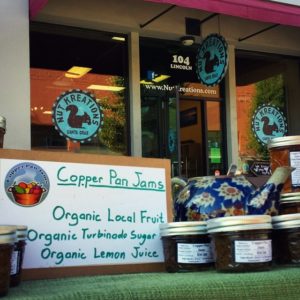 Drop in to Nut Kreations, 104 Lincoln St., on Friday, September 5th from 5-7pm to taste absolutely amazing nut butters paired with gourmet jams by Copper Pan Jams.
Experience fine nuts and jams inside a beautiful store while supporting local food artisans.
First Friday Art Tour happens every month throughout Santa Cruz. First Friday is a free and independent event designed to support a strong cultural environment through the promotion of Artists.
On First Friday, visit Nut Kreations in downtown Santa Cruz!
Nut Kreations: Family Owned & Operated. Locally Grown & Harvested.
"At Nut Kreations we celebrate the wholesomeness, tastefulness, and sacred value of natural nut goodness and everything else that goes with it!"